The Best Options for Sending Large Files
As Creative Entrepreneurs we are often tasked with sending files to colleagues or clients of our creative work, whether it's images, design ideas or prototypes. However, we quickly realize sending large files isn't as simple as just attaching the file(s) to an email.
The types of files and the number of files we work with as Creative Entrepreneurs often grow too big to send via email.
There are a number of online options to send large files. Let's explore some of the best options I found for sending large files.

The Problem of Sending Large Files via email
It is common for mail servers to have a maximum file size for attachments.
Today, there are various options for sending large files.
As I explored my options for sending a large file, I wanted to keep it very simple for my client (and for me!). I had three criteria:
free
secure
no account or signin needed

this also implies that files ares eventually deleted (usually 5-7 days)
---
Web/App Option vs Cloud Drives
There are two different types of online options:
using a website or app (most of the website options I researched also had a corresponding app)
use a Cloud Drive option like Google Drive or Dropbox.
We'll look at both options.
Web/App Options for sending large files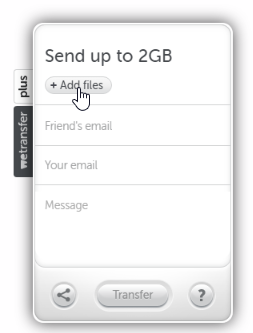 WeTransfer is free for up to 2gb. It does not require an account.
Files are encrypted when they are transferred and when they are stored. And, they are only accessible through unique links send to the recipient and the sender.
The recipient receives an email with a download link. The link is valid for 7 days. After the 7 days, the file is deleted from the server.
The recipient receives an email with a link that takes them to a download page on wetransfer.com.
The one thing I don't like about this option is the download process. Files are downloaded through the browser, so you may not be asked where to store the files. This can be changed through the browser settings, prior to downloading.
TransferNow allows up to 4gb file size. You can include up to 250 files per transfer and each transfer can be sent to up to 20 people.
TransferNow has some nice added features, even to their free account:
add a password to your transfer
choose sending and expiration date for transfer
set receipt confirmation
Other Online Options
I looked at several other recommended options, but did not consider them since they didn't meet my criteria.
Dropbox – required setting up an account
TransferBigFiles – required setting up an account
SendAnywhere – required setting up an account (except for device transfers where you were given a 6 digit code that had to be used in 10 minutes, although a very interesting feature, it didn't meet my criteria for this particular scenario)
MediaFire – required setting up an account
Although there is nothing wrong with having to set up an account, I didn't want to add that step in this scenario.
However, if you find you are sending large files on a regular basis, setting up an account may be beneficial for monitoring your files.
Cloud Drives for sending large files
If you prefer using a cloud option, you upload your file to the 'cloud' drive of your choice (Google Drive and Dropbox are two of the more popular options), and then share the file with others. This requires setting up an account with the 'cloud' drive of your choice.
Google Drive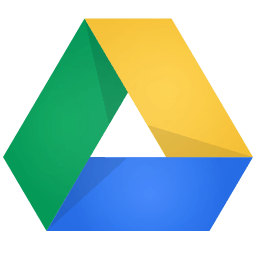 Google Drive is very popular. Many of my clients and colleagues use Google Drive. If you have a gmail account, you get up to 10gb storage.
When using Google Drive, I can easily share a folder or file just by entering their email address. Right click on the folder or file and enter their email address. If they do not have a Google account, they will be sent a link instead.
Dropbox
Dropbox is also very popular. However, for free accounts, you only have up to 2gb available.
You can easily send a Dropbox link to your client, by right clicking the file or folder, copying the link, then pasting it in an email. If the recipient does not have a Dropbox account, they will e able to view and download the document.
Just a note here about PDF files. .
If you need to send a large PDF, check settings inside the authoring program (MS-Word, MS-Excel, …) or inside Adobe Acrobat to make sure the document is being converted optimally for the smallest file size before sending the file.
For additional information about sending large files, see How to Send Large Files: A Practical Guide for 2019. (cloudwards.net)