Photoshop is the premiere image-editing program. However, there are wonderful, viable alternatives to this industry-leading software program. Here are the top 4 alternatives for Photoshop. Best of all, each of these 4 image-editing alternatives are free.
Gimp
Gimp has been around for a long time and is one of the first ones I recommend for those that don't want to spend $$ on an image editing program. Gimp is a very powerful package. It runs on multiple operating systems (Mac, Windows, and others) and has a large user community.
Video comparing Gimp to Photoshop.
Canva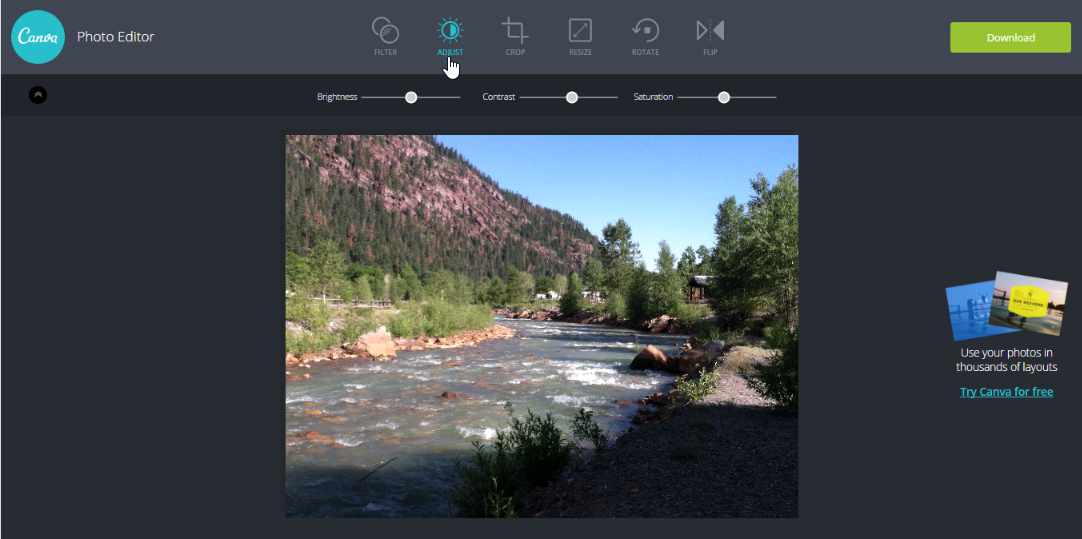 Canva is the newest member of this group and is an online option. I have used Canva to create social media posts, postcards, invitations and infographics, but I didn't know there was a photo editor option.
The Canva Photo Editor includes various types of filters and the option to adjust brightness, contrast and saturation. You can also crop, rotate and resize your images with the Canva Photo editor.
Active Pixels
Activel pixels has very similar functionality as Photoshop and is a very viable alternative. This photo editor resembles Photoshop in many aspects. A large number of filters and effects are included.
Pixlr
This is a very popular online image-editing program. It is also very similar to Photoshop. It handles layers, and has a variety of filters, effects and level adjustments. It is intuitive and user-friendly.
Video comparing Pixlr.com to Photoshop
What has been your experience with alternatives to Photoshop? What other image-editing programs do you like?