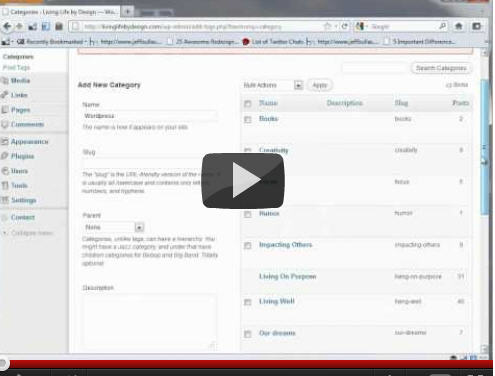 This video is part of our Quick Video Series for WordPress.
Use Categories to help organize your blogs. Determine the topics you will cover in your blog and set them up as categories. Not sure what all the categories will be? No worries. WordPress is great for growing with your business. Just add, change, or delete categories whenever it's needed. And the incredible significant bonus of using Categories? Search engines will love it! Check out the video below.
View more WordPress How To Videos.