Ever need a professional looking chart? There are a number of options that let you create a chart quickly using your own data and then embed that chart on your site. And some of these offer other types of visualizations as well.
Create a professional graphic within minutes. Download this this powerful free software. Using your own data, Tableau Public has a myriad of options to choose from within a drag-n-drop environment. Options include type of visualization, colors, fonts used, etc.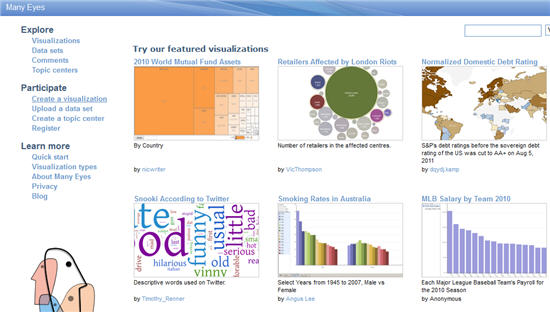 Many Eyes is an online option that lets you use your own data or data already stored on the site. There are many types of charts available: scatterplot, matrix, network diagram, bar chart, histogram, line graph, pie chart, stack graph, tag cloud, etc. You can even do word visualizations and other options.
Need a chart fast? This is an online chart builder that guides you through the steps starting at graph type to data to desired colors. The chart can then be linked via the common social media options.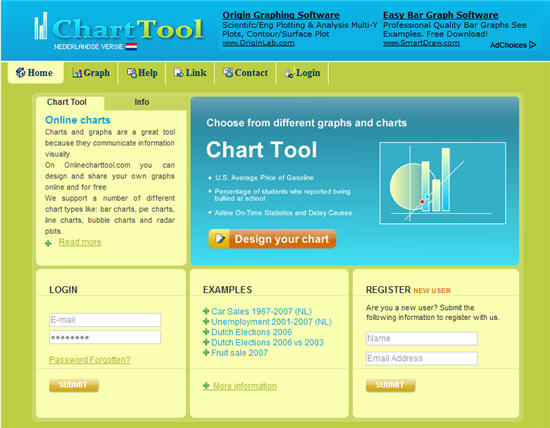 Similar to Hohli. Final chart can be downloaded in various formats then uploaded to your website.
What are the tools you use for charts and graphs?