Photo by MoneyBlogNewz on Flikr
SEO is huge. It's probably the most popular question among my clients. How do I better search engine optimization? How can I get my site on the first page of Google? Or in the first spot?
First, let's address the First Spot vs the First page.
You goal should be the first page – within the top 5-7. Studies show that spot #4 often get more clicks than spot #1. Being #1 isn't that important. Being in the top 5-7 is. Very few times will a visitor click to the 2nd page of results. Your first goal is to get to the first page. The second goal is to get into the top 5-7 spots.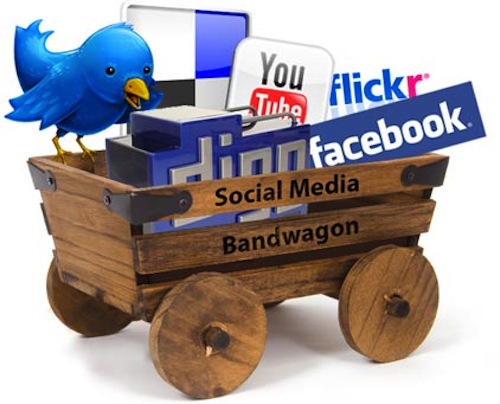 Social Media
As much as I don't like jumping on bandwagons, it's necessary to jump on this one. The most popular options are:
You don't necessarily need to be on all of these, but be active in at least one of them, and semi-active on 1 or 2 others, if possible. The more active the better. There are also techniques to use within each social media platform to help your search engine results. That's for another post. For now, at least start using 1 or 2 of these platforms.
Regular Updates to Site
Search engines don't like static sites. They want consistent regular updates. Find ways to regularly update your site.
Highlight a client
Do a promotion
List events
Show employee of the month
Surveys
Polls
Blog (see below)
Blog
Blogging has so many benefits. Not only does it get you higher in search engine results, it gives you credibility and a platform. It is one way to regularly update your site. Blogging is also a great way to give your visitors/clients valuable information.
Optimize your Site
There is too much information pertaining to this to cover this in detail. I wrote a post for WPMayor that covers this in more detail. It will be published on May 15th. But to give you a brief overview:
Much of this can be done by your web designer, but as the content provider and being more familiar with your industry than your web designer, it's best that you provide your web designer with the following:
Keywords
What keywords do visitors use to find your site? In addition to providing the keywords for each page, provide content that uses these keywords towards the top of each page.
Page Descriptions
Use effective page descriptions. The page description shows up on the search results page, under the link. Include keywords within each page description.
The page description is behind the scenes. Check with your web designer about page descriptions on each page. It's best to provide your web designer with page descriptions with the option of them tweaking for best search engine results.
Inbound Links/Backlinks
The more links back to your site, the better. Potential sites that may include a link back to your site:
local chamber
community groups
economic development corporations
etc.
Being listed in directory listings is also helpful. Your web designer can help with this process, if needed. Also, sharing links with clients, vendors, suppliers, etc. increases links back to your site. Commenting on other blogs is another way to get inbound links.
Analysis
Getting top search engine results is an ongoing process. Search engines are constantly fine tuning their algorithms. Google Analytics is a great tool to monitor how your website is performing. SEO companies specialize in monitoring this activity, interpreting the data, and keeping your site performing well.